Lactose-free 100%
buffalo milk mozzarella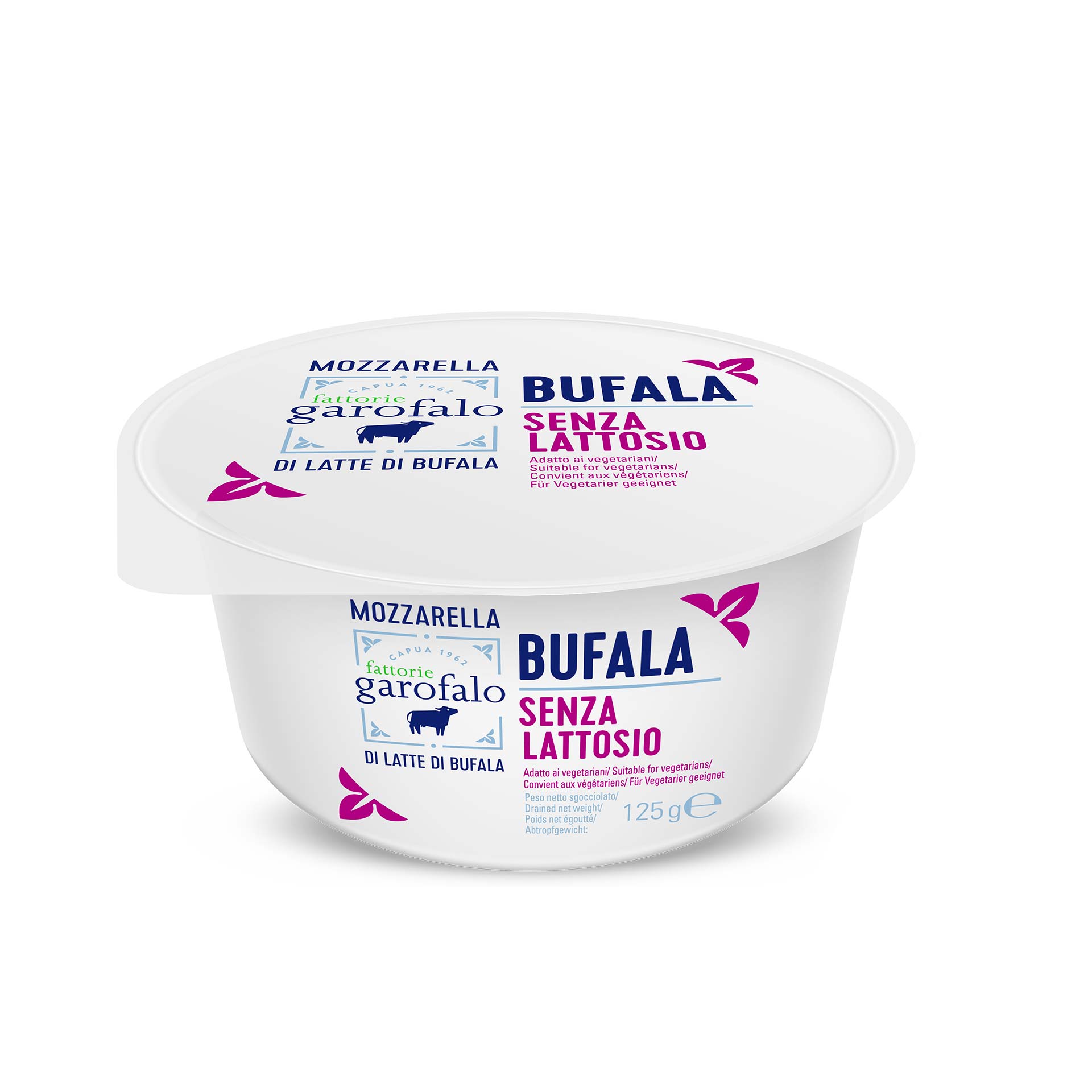 Lactose-free 100% buffalo milk mozzarella
Lactose-free buffalo mozzarella (also called delactosed) is a must for all people who suffer from intolerance to this sugar contained in milk. This problem is solved with enzymatic hydrolysis of lactose added with the enzyme lactase.
With this procedure, lactose is already broken down into its simple sugars and will not cause any problems for intolerant people. Thanks to the use of specific enzymes, lactose concentrations can be reduced by up to 70% compared to the initial ones.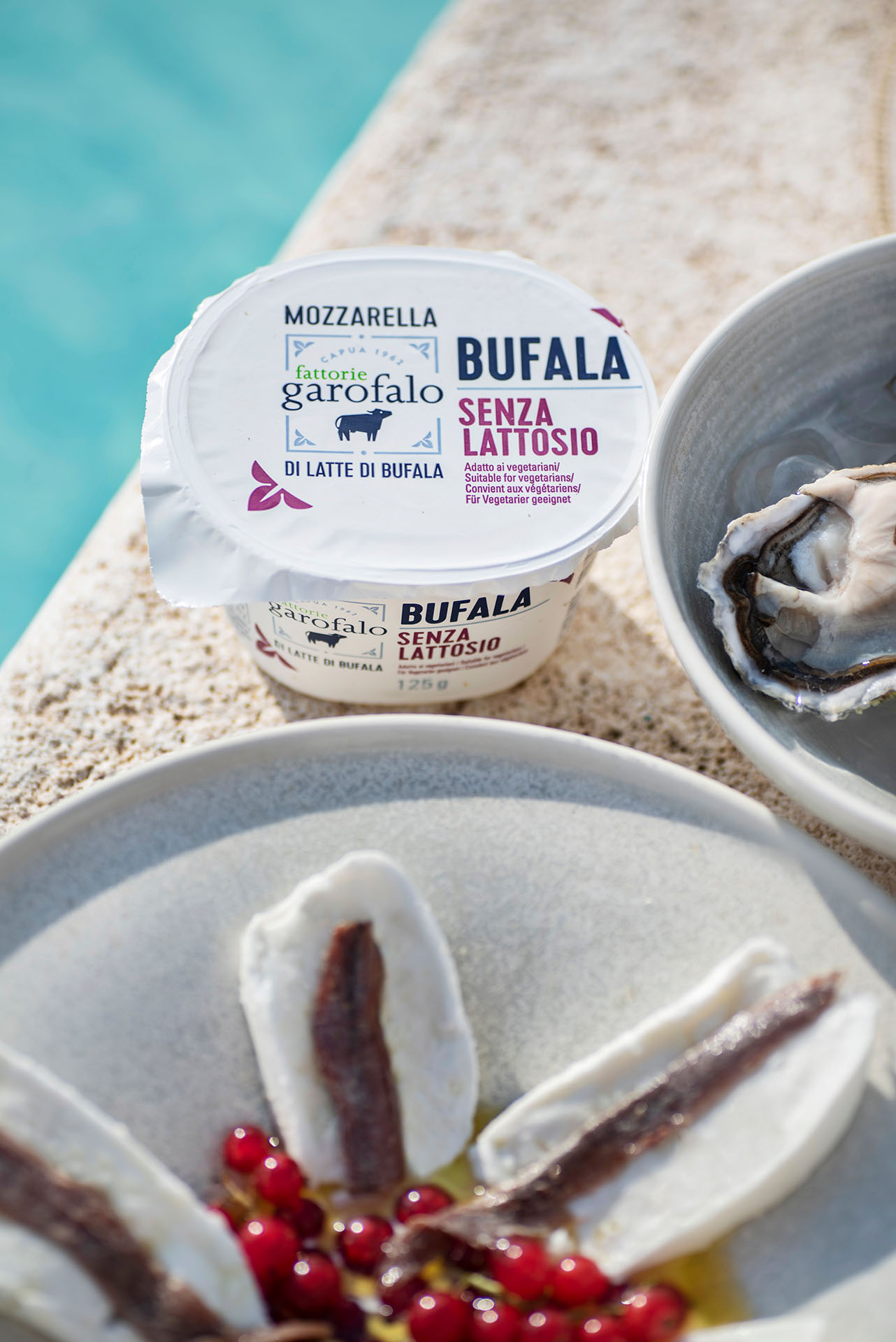 Fattorie Garofalo's lactose-free buffalo mozzarella is perfect for people with lactose intolerance, who still want to enjoy mozzarella. And let's not forget vegetarians or anyone who simply wants a product that is easier to digest.
The production process does not alter the naturalness and taste of our products, and the flavor and nutrient percentage are the same as in standard buffalo mozzarella.
Do you know you can buy
this product in our e-shop?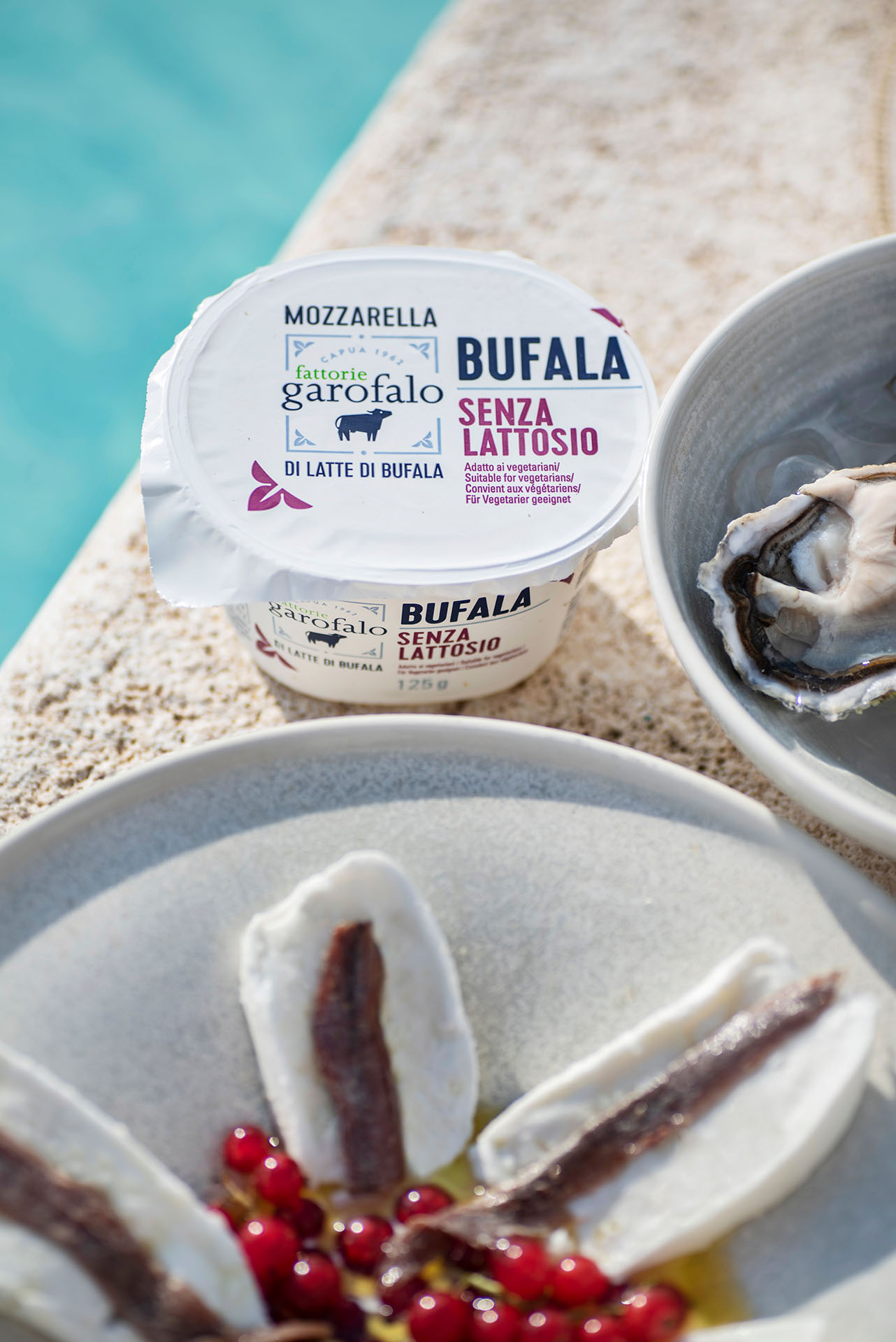 Discover the other Fattorie Garofalo products