Organic
Campania Buffalo Mozzarella PDO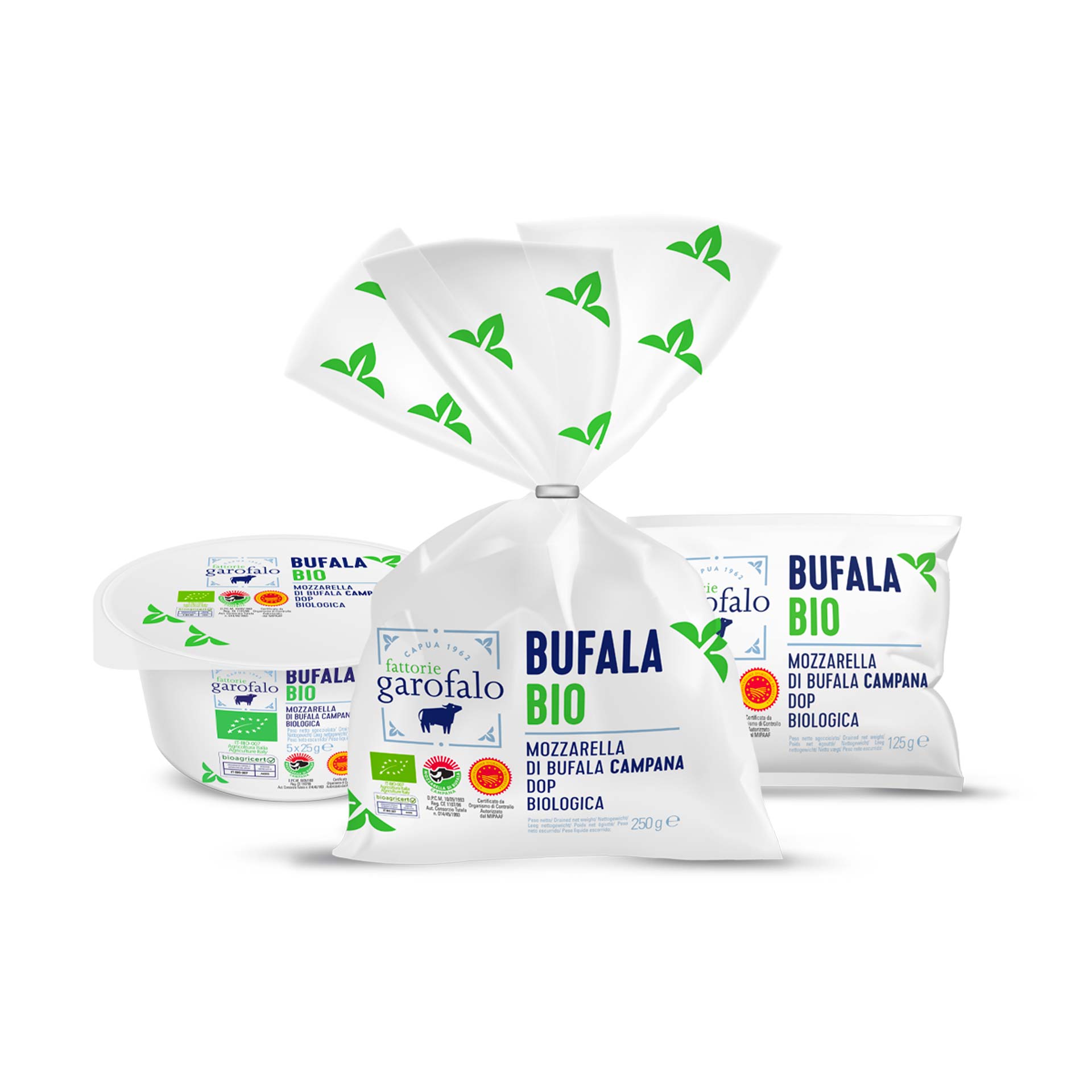 Organic Campania Buffalo Mozzarella PDO
Fattorie Garofalo is also in step with the new trends; this is why it devoted an entire line to Organic Campania Buffalo Mozzarella PDO, focused on respecting the environment and providing healthy products.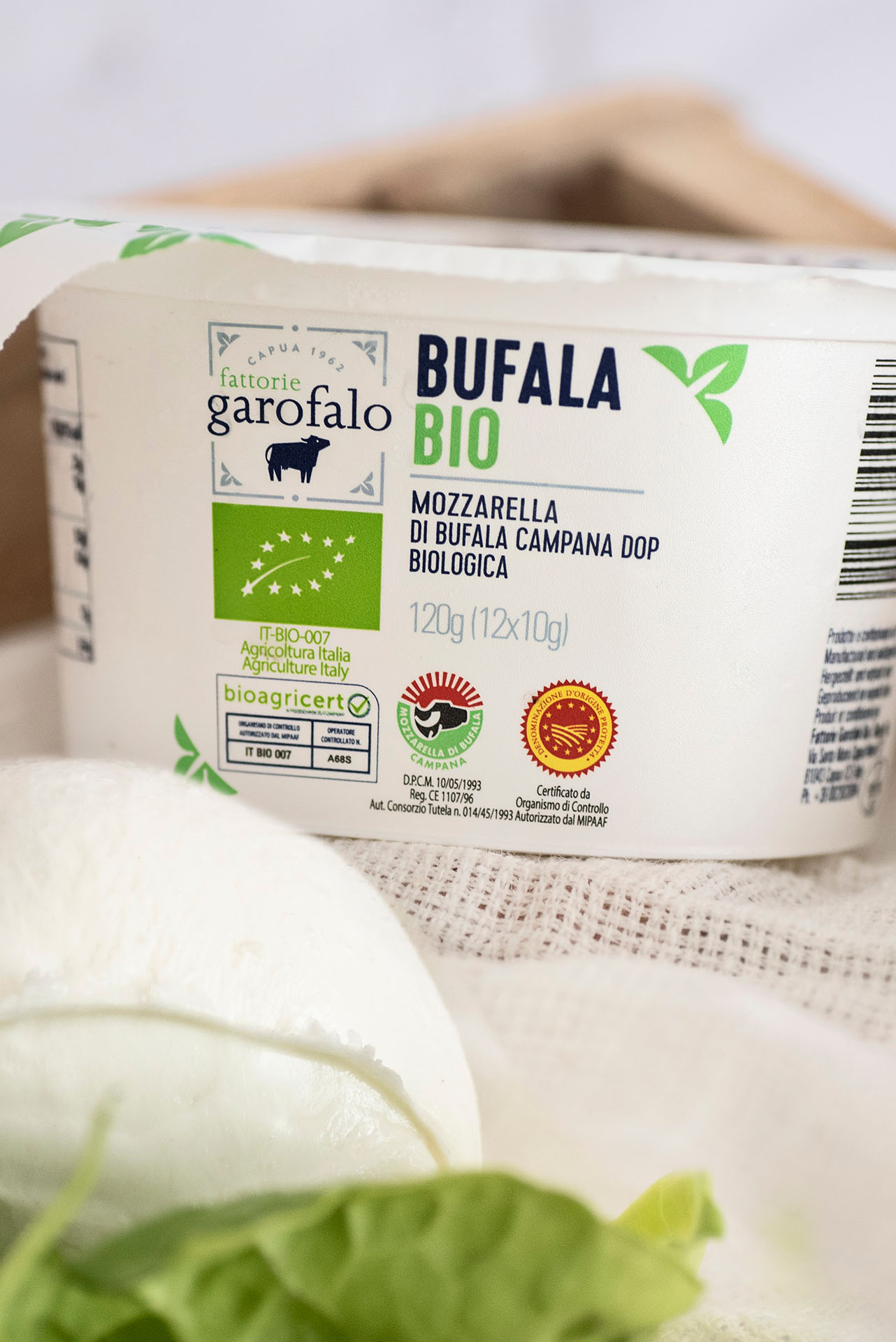 The Arianuova farm has been entirely transformed to produce certified organic milk for the PDO – the basis of our organic mozzarella.
Here, even more than in our other holdings, our animals are cared for down to the last bit: from cultivating the fodder our buffaloes eat, to large spaces to graze in, to ample availability of water, veterinary care and all their day-to-day needs, everything is carefully monitored to offer a traceable and certified product, at all times.
This product is guaranteed by the "Bioagricert" agrifood organic quality certification.

Made with safe and controlled organic ingredients.
DO YOU KNOW YOU CAN BUY
THIS PRODUCT IN OUR E-SHOP?