Campania Buffalo Mozzarella PDO
made with Daily Fresh Milk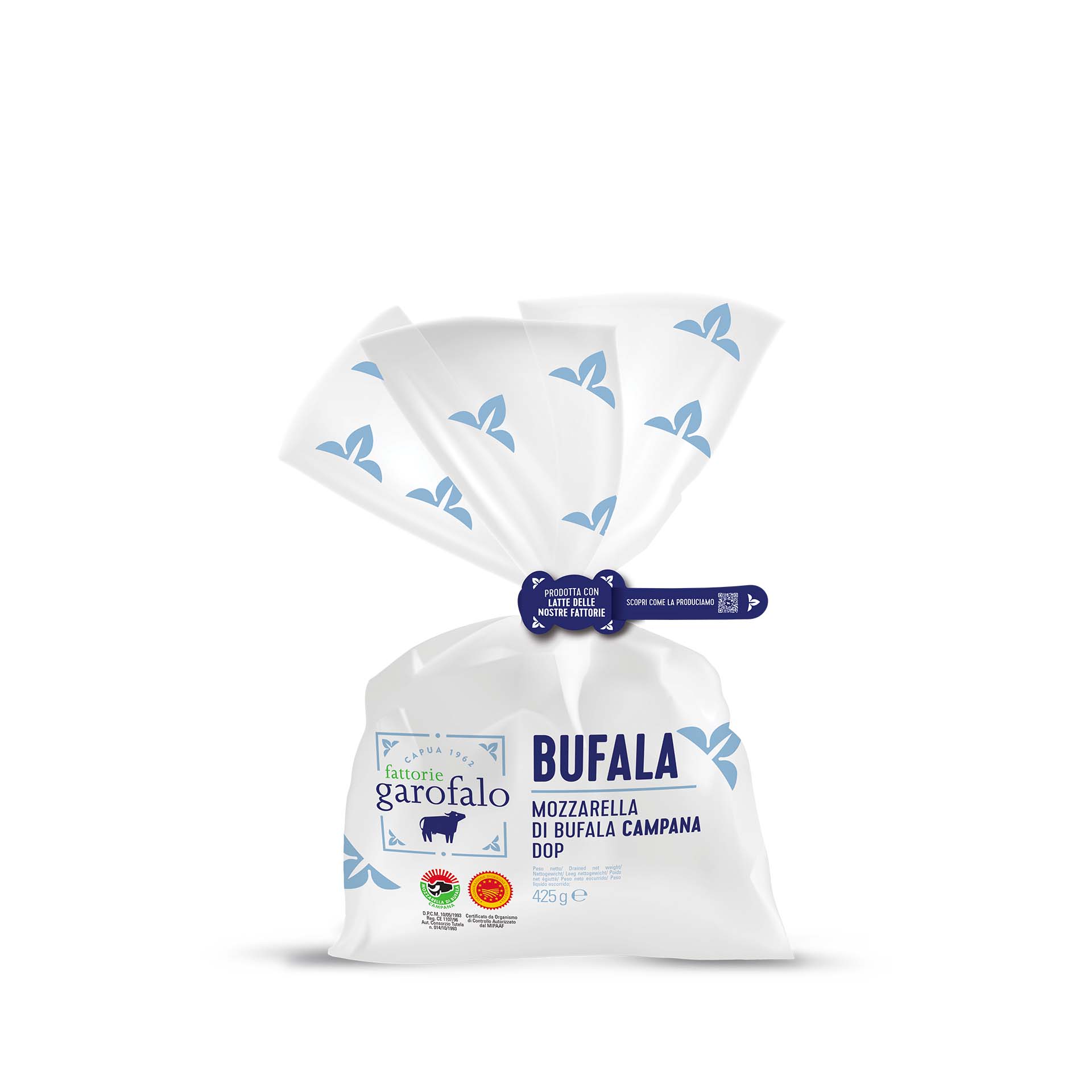 Daily fresh milk from our farms
Milk processed within 24h of milking
Among the new products, there's our Campania Buffalo Mozzarella PDO made only with "Daily fresh milk from our farms" , id est milk processed within 24h of milking. The taste of this buffalo mozzarella calls to mind the tradition of fresh milk.
Through its integrated supply chain, Fattorie Garofalo processes ultra-fresh milk to create an innovative and unique product for today's market.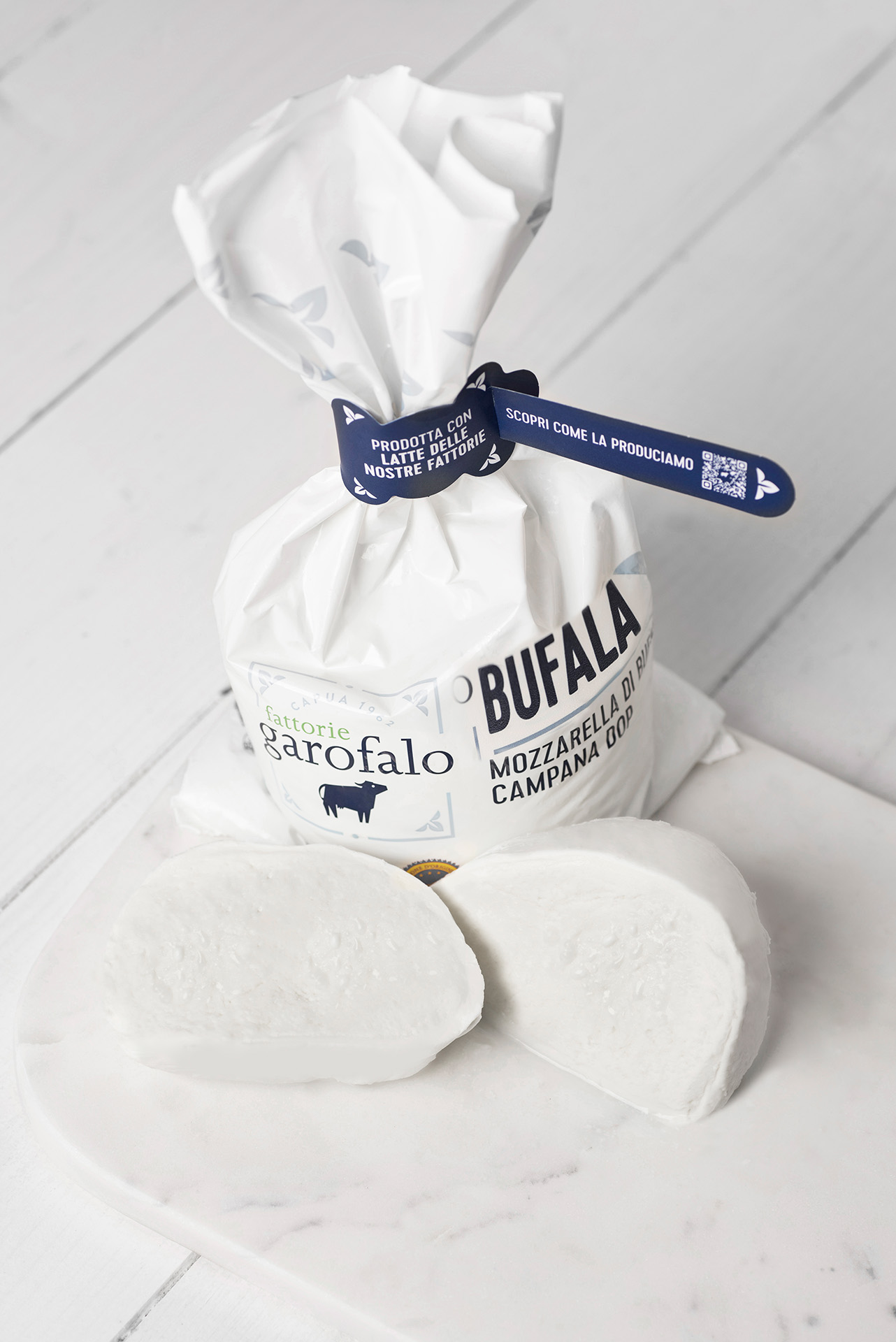 Our goal is enhancing our entire supply chain in a mozzarella made only with buffalo milk from our farms, processed in our dairy factory within 24h of our buffaloes milking so as to preserve its freshness, the milk genuine taste, and all the nutritional and organoleptic characteristics in the end product.
This new production line is inspired by the ancient tradition of immediately curdling freshly collected milk, combined with innovative production processes focusing on the milk's freshness.
We protect the main ingredient collection, transport and processing chain, by preventing temperature changes at all costs, and, in particular, by limiting "cold", thanks to a just-in-time logistics management.
Do you know you can buy
our products on the e-shop?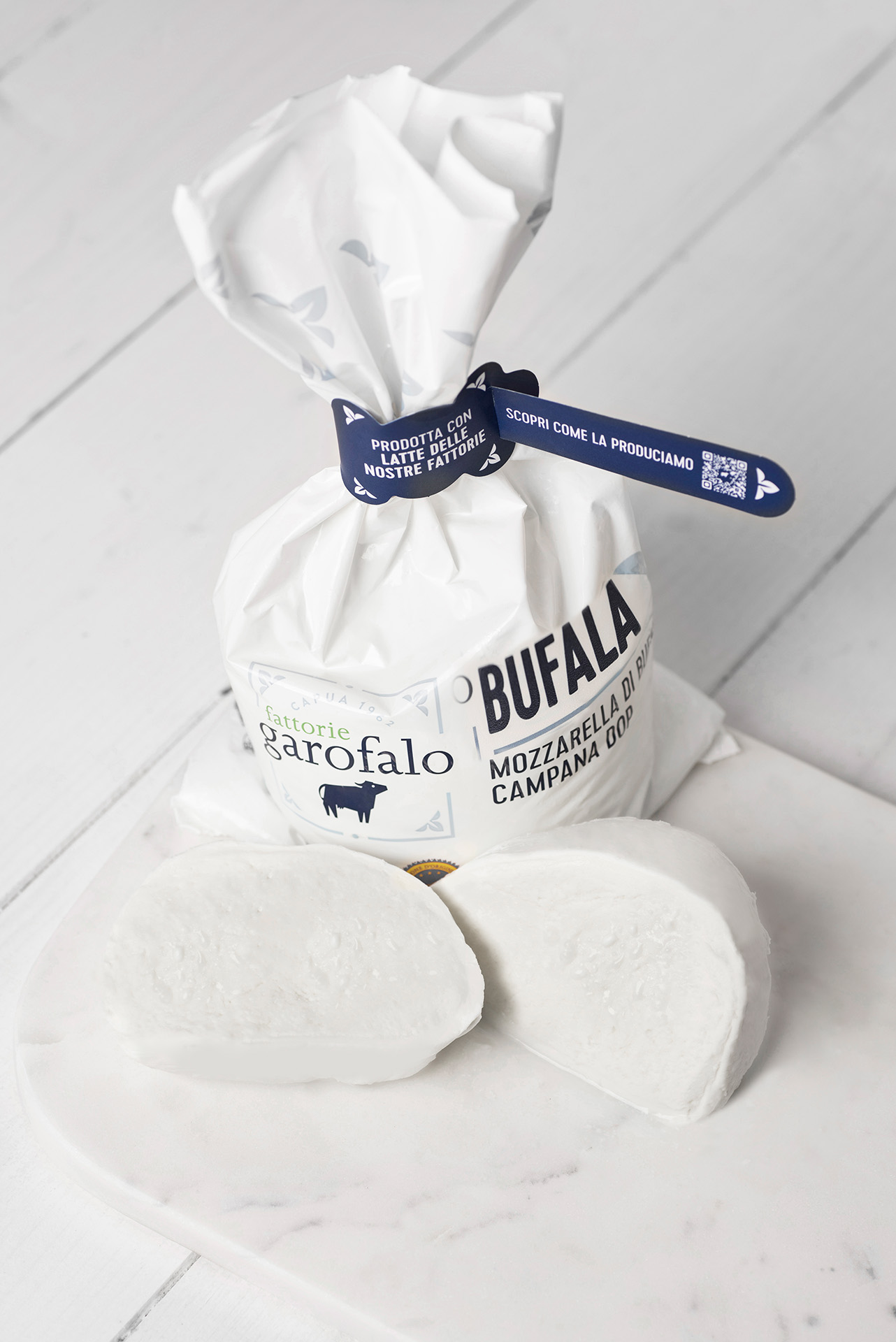 Discover the other Fattorie Garofalo products