Campania Buffalo
Mozzarella PDO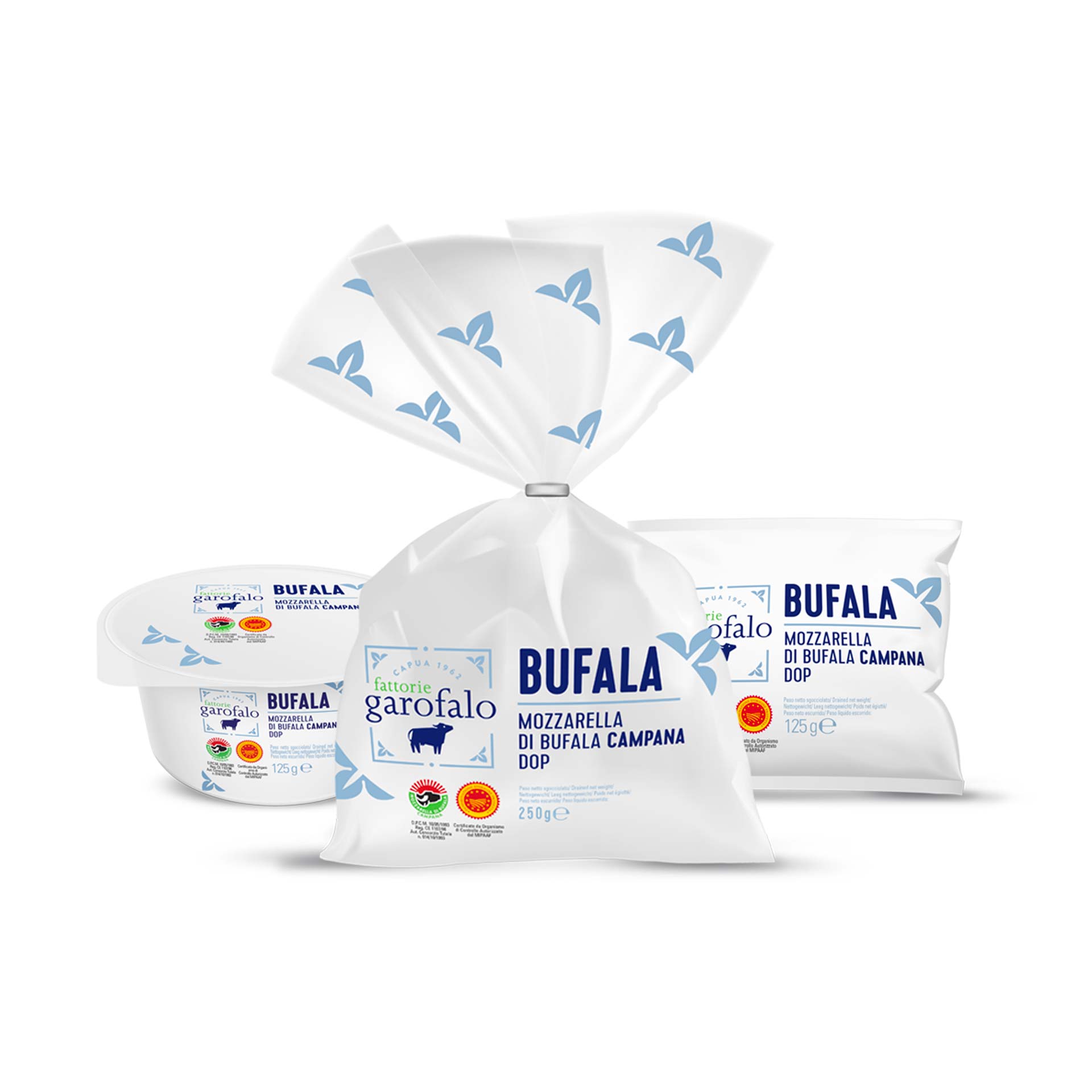 Campania Buffalo Mozzarella PDO
Fattorie Garofalo Campania Buffalo Mozzarella PDO is made only with buffalo milk from the PDO area.
The cheese curd texture, elasticity and pleasant hardness, are the perfect frame for the intense buffalo milk flavor, with tones from slightly acidic to creamy.
The production of buffalo mozzarella has ancient origins; a true art, with well-established rules.
To learn how to recognize true Campania Buffalo Mozzarella PDO, and to know more about its processing steps, read our guide.
Do you know you can buy
this product in our e-shop?
Discover the products of the line