Fattorie Garofalo is the crown jewel of a leading Campania Buffalo Mozzarella PDO production chain and in buffalo milk transformation.
Highly specialized in buffalo breeding, Fattorie Garofalo continues the typical dairy tradition of the Caserta area, paired with cutting edge technologies and production methods, to ensure freshness, safety and traceability.
The right balance between tradition and innovation is one of the key factors behind our success.
Fattorie Garofalo can count on a completely integrated supply chain that allows us to follow every step of the process thoroughly with great care.
Fattorie Garofalo produces Buffalo Mozzarella PDO under its brand, in every shape and size allowed by the production specifications, while striving to meet new market demands.
Our latest product is the Campania Buffalo Mozzarella PDO «made with daily fresh milk from our farms».
Thanks to its completely integrated supply chain, Fattorie Garofalo can process ultra-fresh buffalo milk to create a unique product.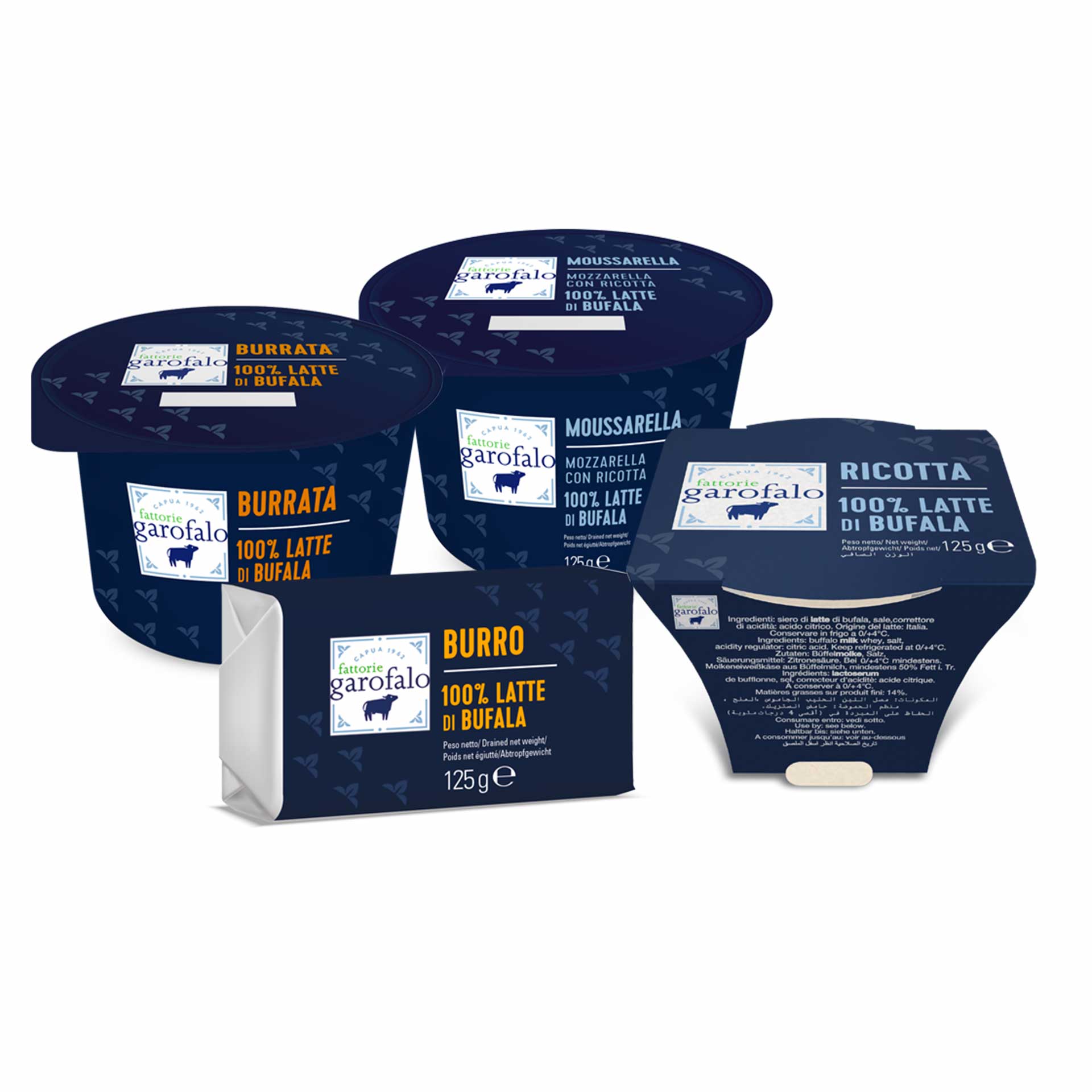 Apart from Buffalo Mozzarella PDO, our product range includes a few innovative Specialties, such as the Moussarella.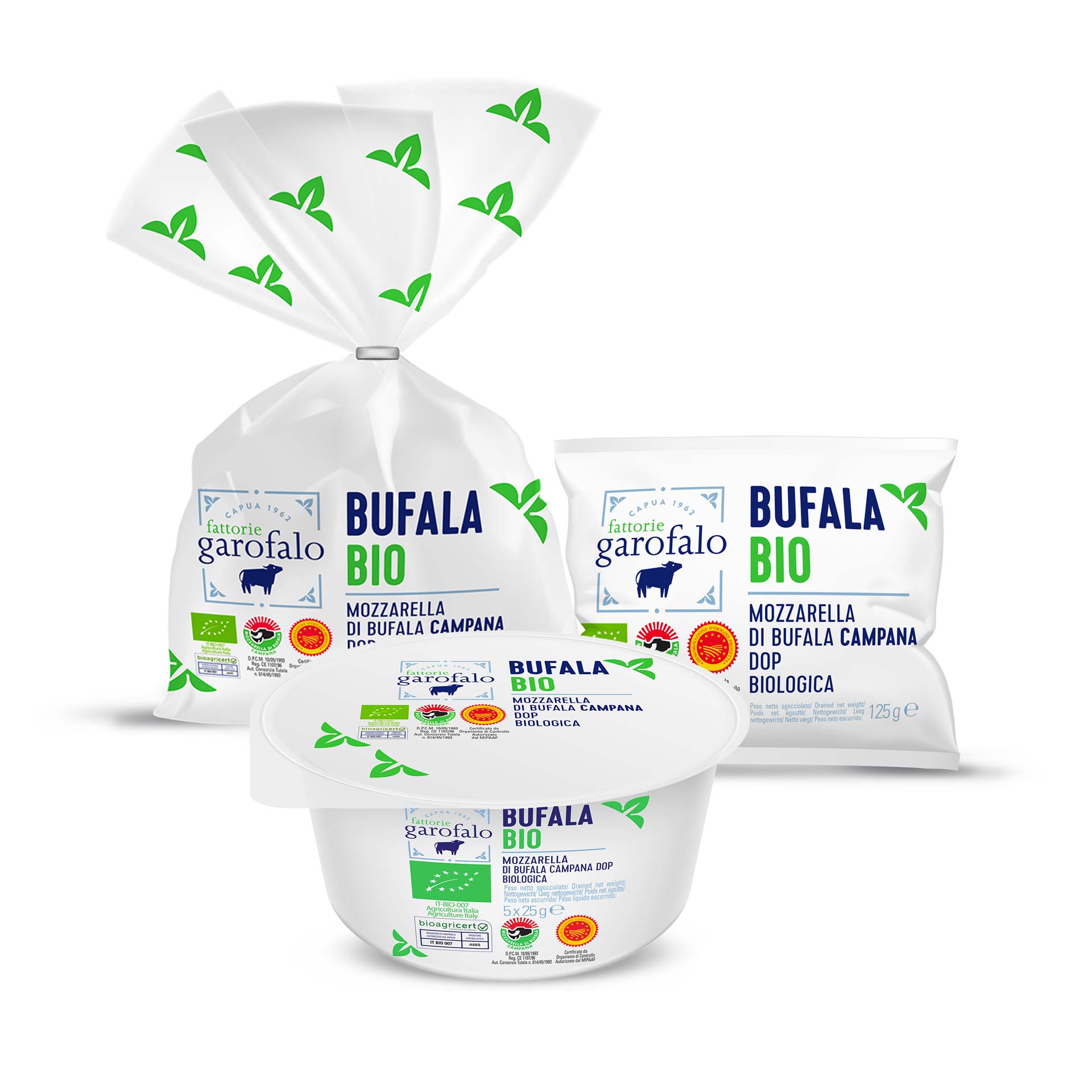 However, Fattorie Garofalo is also in step with new organic trends, thanks to its new Campania Organic Buffalo Mozzarella PDO, where respect for the environment and health protection are held in even greater regard.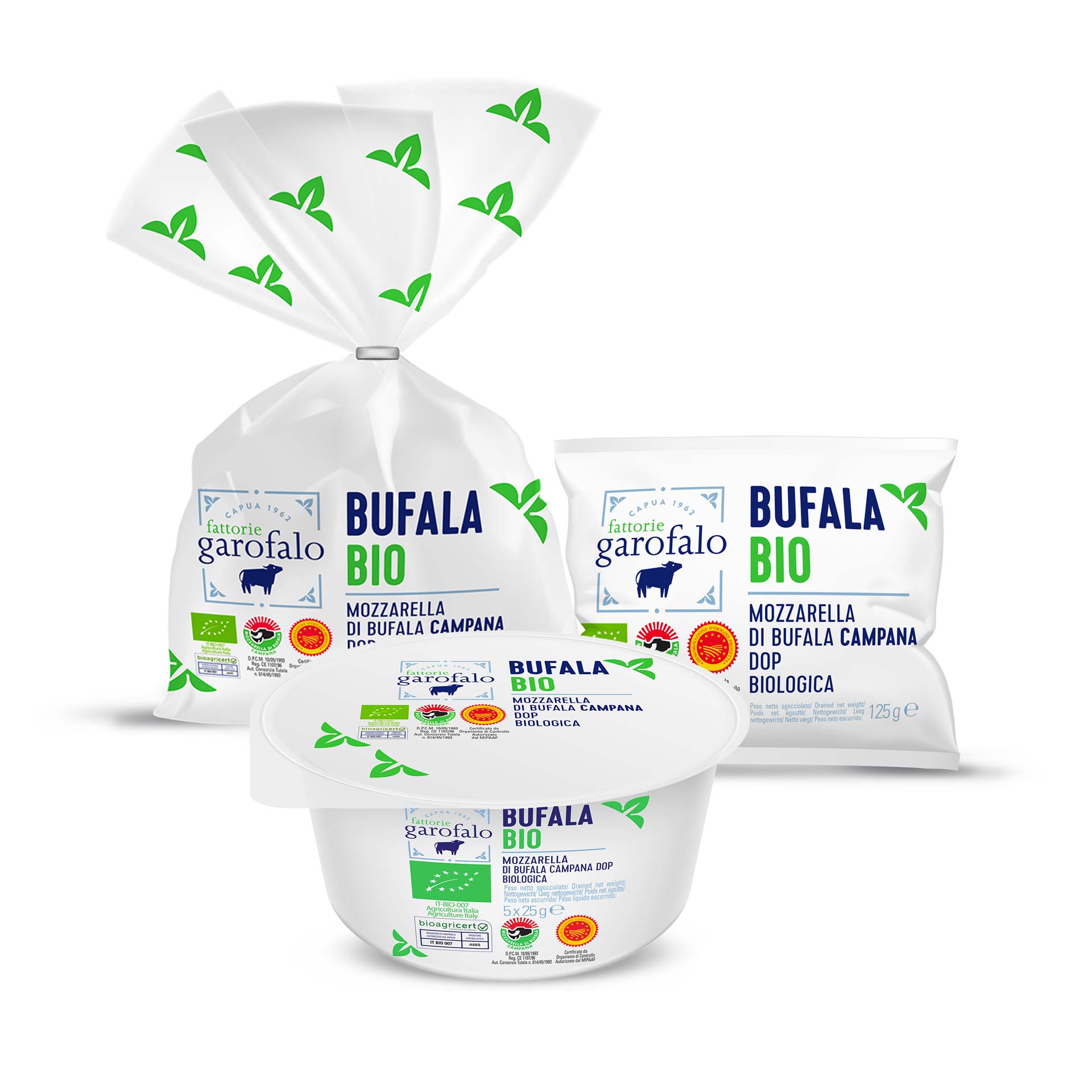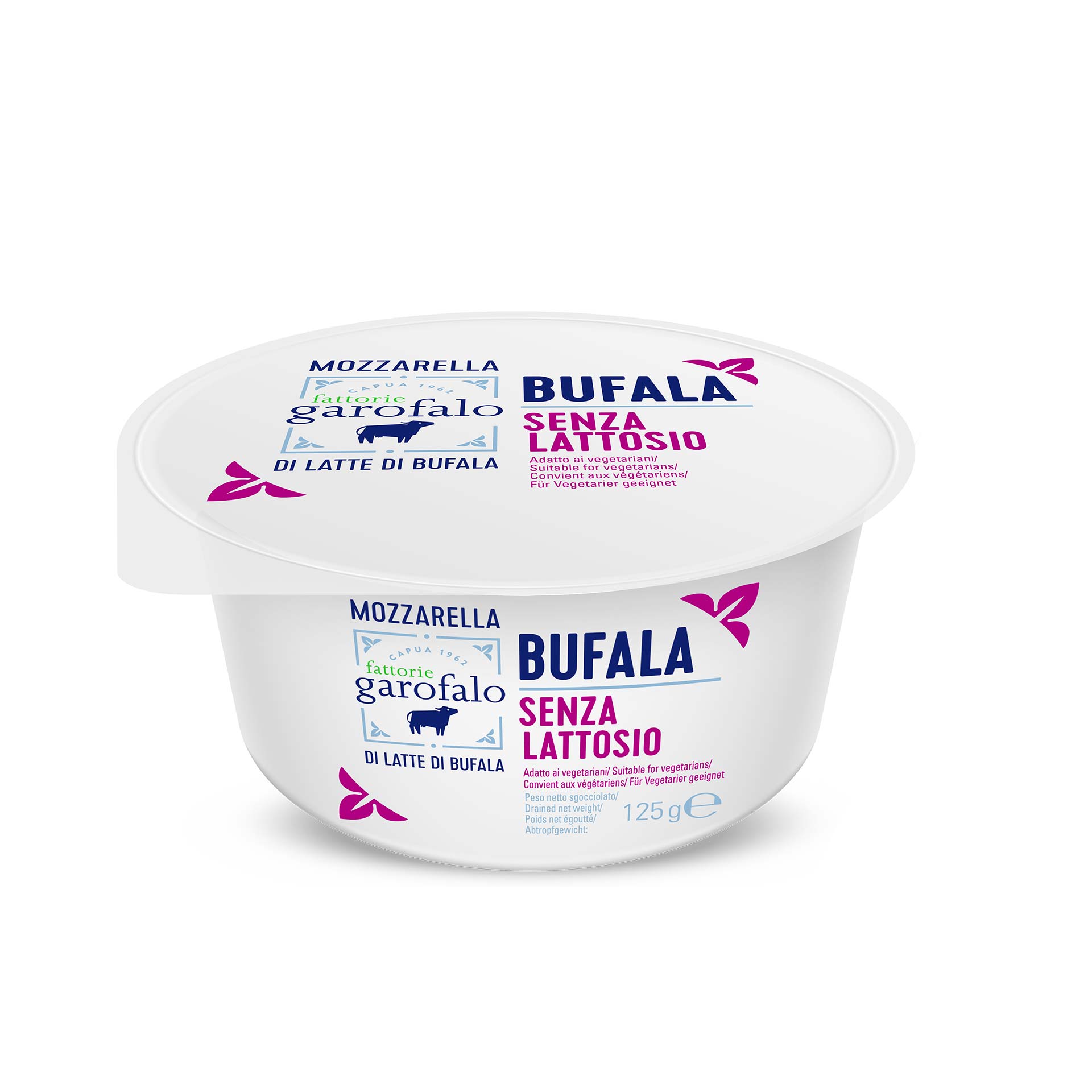 Great attention is paid also to all lactose-intolerant people, who don't want to give up the pleasure of mozzarella: for them, Fattorie Garofalo produces the Mozzarella with 100% lactose-free Buffalo Milk, perfect also for vegetarians and for anyone who wants a product that is easier to digest.